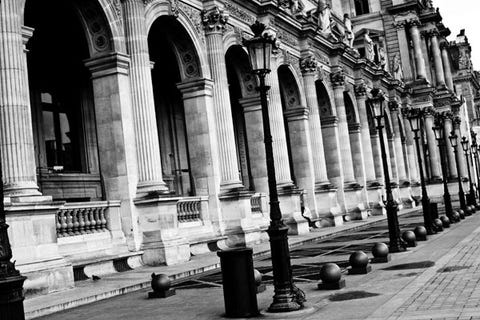 Paris Promenade

When it's dark in Paris the lights of the Eiffel Tower are flickering. Every hour for five minutes. Afterwards we have to wait for another 55 minutes to light up again. The desire to see it again is symbolic for the longing to experience this remarkable city over and over again. Preferably immediately and everywhere! But that's impossible. And that's why your desire for Paris never fades away.


We hope that you will be overwhelmed with this feeling. We like to stimulate it by showing you places you hardly find without a guide. On our way we unveil a whole different face of Paris. You can choose a huge diversity of locations and theme's. No matter what, our passion is to offer you an unforgetable tour.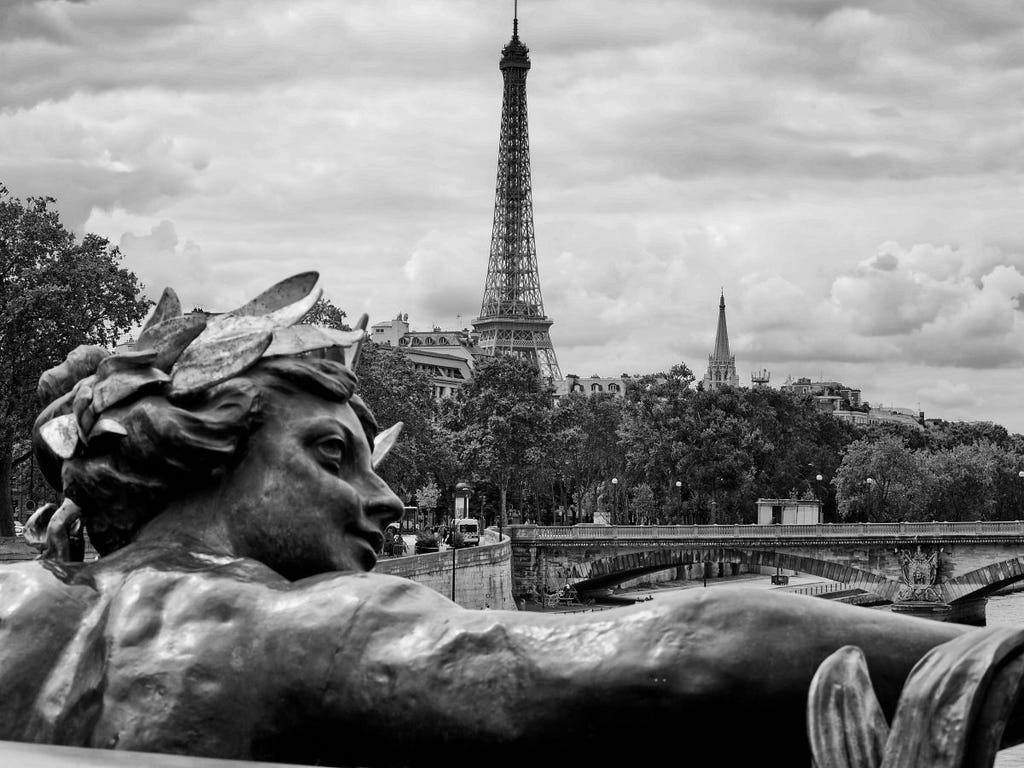 ITINERARY ALONG THE SEINE (2 hours)
In this tour you experience many famous landmarks of Paris. We follow the eternal river La Seine, inseparable with the city itself. Sometimes we leave the Seine for a moment to wander through a beautiful park. And then again we cross the water over the oldest brick bridge of town. Memory lane from an earlier visit long ago or a complete new discovery? Maybe both will happen - when you join this classic tour. Beautiful views guaranteed !
Included in this itinerary:
A nice and easy introduction to the city of Paris (including The Eiffel Tower, the Louvre, Arc de Triomphe, Champs-Élysées, Pont Neuf...)
Feel the magic of the Seine as the aorta of the city.
Sometimes we leave the famous paths to offer you surprising perspectives.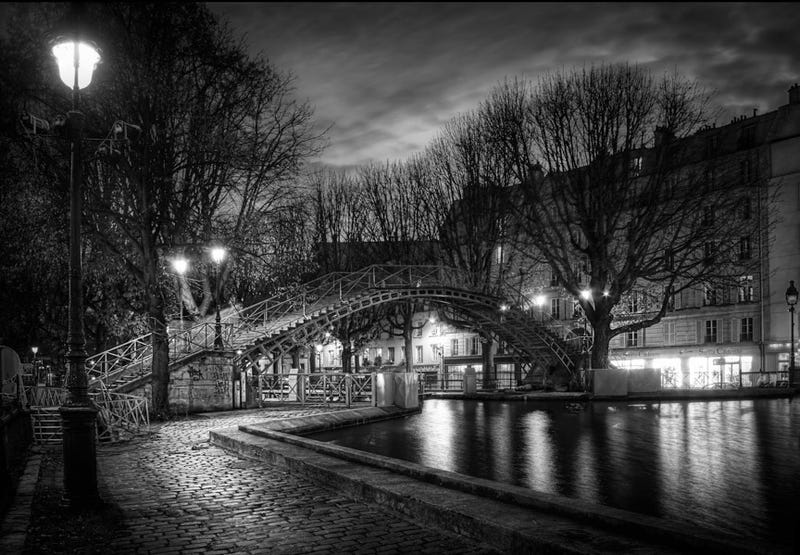 ROMANCE AT CANAL SAINT-MARTIN (2 hours)

Well hidden at the east side of Paris and close to Gare du Nord. Canal Saint-Martin has a natural charme with her fascinating locks ("les écluses"), beautiful iron bridges and a "love is in the air" atmosphere. It's the place for Parisians to gather for an apero ("du vin, du pain, du fromage"). But this chanel also contains many secrets which we love to share with you...


Included in this itinerary:
An itinerary along Canal St. Martin.
A short detour along a picturesque hospital and a plaque commemorating the attacks in 2015.
We pass partly the popular le Marais neighbourhood to arrive at the yacht harbour at the Bastille ("l'Arsenal").
PARIS EN PASSAGE (1,5 hour)
They are world famous, but difficult to find back on the detailed street map of Paris. Would you like to wander in the beautiful passages and elegant galeries of rive droite? This is your chance. We walk through forgotton pearls like Galerie Vivienne and Passage de Panorama at the Grands Boulevards. We pass the magnificent garden of Palais Royal. Shopaholics are of course welcome in this tour. But if you like to dive into the 19th century Parisian atmosphere, this tour can be meaningful for you too. And, not to forget: a very good alternative in rainy weather! 😉
Included in this itinerary:
Different passages and galeries at rive droite
Visiting the impressive garden of Palais Royal
Atmosphere of 19th century Paris
TOUR DE DéGUSTATION: TASTEFUL PARIS (1,5 hour)
One of the best sides of the French culture is her kitchen. And this one is delicious! Simple, but delicious. In this tour you meet and eat the delicacies of Paris: the best pastry, charcuterie and… fromage! Paris' food touches your whole body, from your stomach to your heart. Stimulate all your senses : see, feel, smell, hear and of course… taste the city during this delicious tour de dégustation!
Included in this itinerary:
You wander through one of the most picturesque streets of Paris which was already a phenomenon in the Middle Ages as the gastronomic center of city.
Many delicacies stores surround you, among them the oldest pastry store of the whole city!
The pastry, charcutery and cheese will taste even more creamy with our information about the food.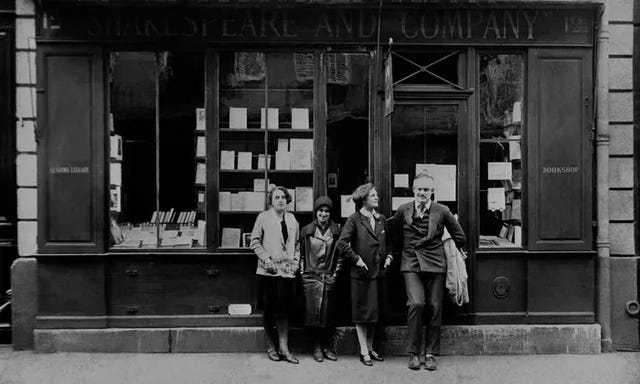 An enormous amount of tours
Beside our Seine tour we have a large choice of other walking itineraries as well:

For the experienced Paris lover
Are you already familiar with the famous landmarks? Then we are delighted to offer you our itineraries for the advanced. With our guide you pass through 'quartiers' as Canal Saint-Martin, Quartier Latin, le Marais, Saint-Germain-des-Prés...

Paris à la carte - private tour
You also have the choice à la carte. In this case you choose how you want to fill in your itinerary. In other words: a private tour for you and your small group:
Stories behind the chansons about Paris
The famous authors of Paris
Tour de Dégustation/ Tasting Paris
Something else of your choice
What is so special about Paris Promenade?
In one word: class!

We show Paris in a different way. It's all about our passion: the love we cherish for Paris. It's classful in two ways: showing the beauty of the city. And on the other side we try to give you the feeling of being unique.

Because the small size of the groups - in general not larger than 10 persons - you are not a number. We take our guests serious (au serieux).


ARE YOU LOOKING FOR MORE INFORMATION?

Ask us: parispromenade20@gmail.com
Please visit us on Facebook: Paris Promenade Walks